WW1 Centennial News: Our Friends In France
Centennial News is a weekly audio podcast, recorded with a live audience at Noon Eastern every Wednesday.
Highlights: Our Friends In France
100 Years Ago: Why America Celebrated Bastille Day | @02:05
War In The Sky: Quentin Roosevelt falls | @10:05
America Emerges: Marne and more – Dr. Edward Lengel | @12:15
Great War Project: Writing WWI – Mike Shuster | @18:40
Commission News: $1.8M education partnership | @23:30
Remembering Vets: Finding your WWI Ancestors – Debra Dubek | @25:15
Stories of Service: Archiving those Stories of Service | @34:05
100 Cities / 100 Memorials: Saugerties NY – Bill Payne, Vince Buono & Lisa Polay | @36:20
Speaking WWI: "Alleyman" | @43:50
WWI War Tech: Minenwerfer and Trench Mortars | @45:55
Dispatch: Newsletter highlights | @48:15
The Buzz: Selected Social Media – Katherine Akey | @51:05
The player above allows you to share and download the show from here as well. See buttons on the top right. Contact us if you have any questions.
Coming up next week
and much more…
Subscribe to the Podcast and enjoy at your leisure on you mobile device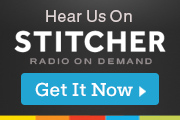 Smart Speakers: Say "Play W  W  One Centennial News Podcast"
RSS Feed: http://www.podcast.worldwar1centennial.org/feed/